HOSTING 300+ CONTEMPORARY & DIGITAL ARTWORKS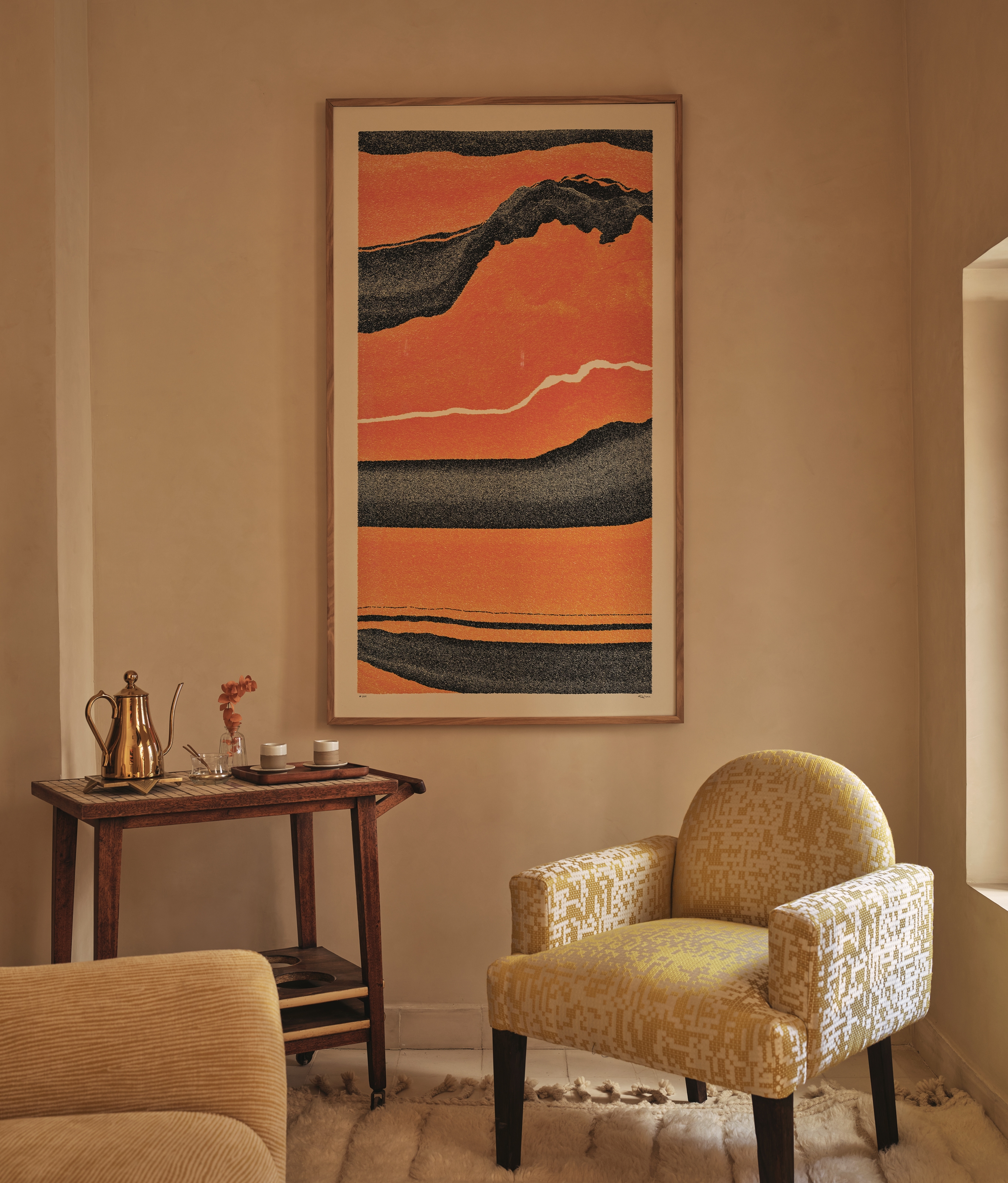 "AN ARTIST'S INKWELL IS IN HIS HEART" ~ Live amongst an important collection of Contemporary and Digital Art within the Museum in The Medina at Izza. A founding member of our House of Friends, the museum shares more than 300 carefully curated artworks within our guest rooms and public spaces in one of the world's most significant physical exhibitions of NFT's (Non-Fungible Token artworks).
Where new ideas meet ancient traditions.
Experience Marrakech's unique blend of the traditional and contemporary at IZZA, where Moroccan craftsmanship and art converge with digital, generative, and AI-driven pieces. IZZA invites guests to take a step back in time, only to propel them forward into the future. Here, the vibrant, entrepreneurial spirit of a new Marrakech lives loud.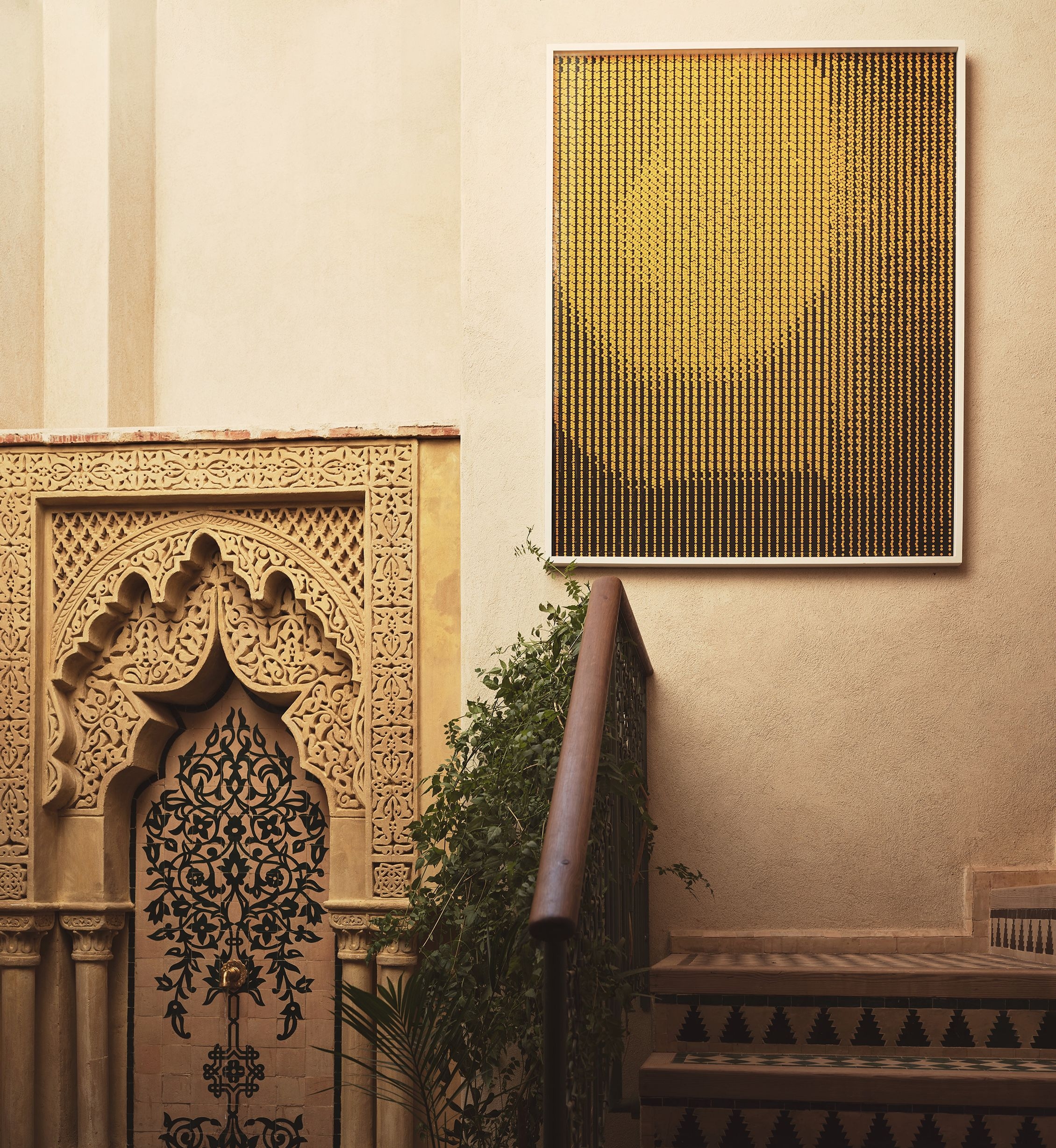 © QQL #35, Tyler Hobbs and Dandelion Wist Mané (2022)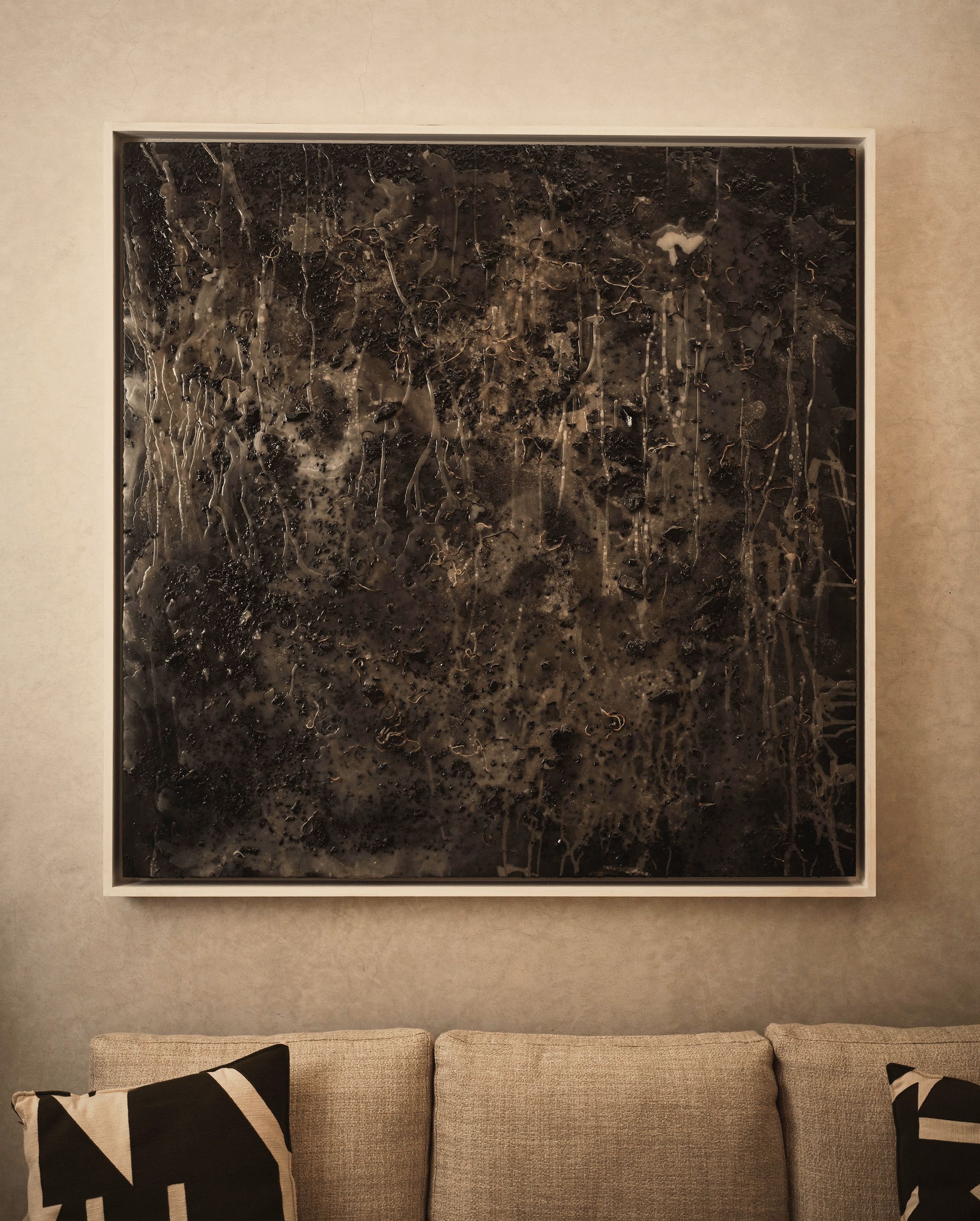 © Coulee des nuits souterrains, Mouhcine Rahaoui (2022)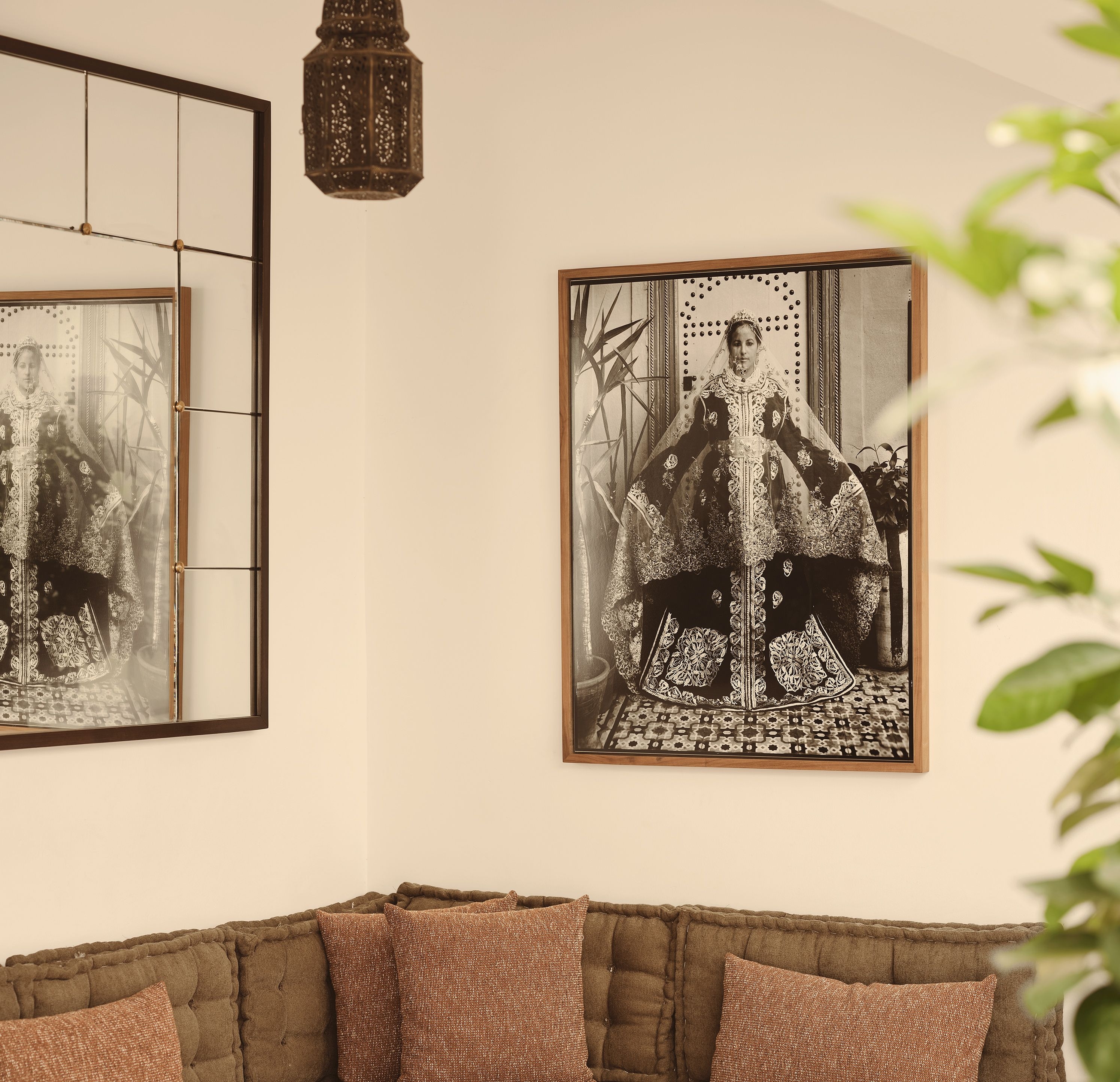 © The Essential Veil 7, Diana Lui (2009 - 2011)
Alive with activities.
It will curate seasonally, host solo and group shows, offer residencies, host launch events, fashion shows and even commission work directly. Not all supported talent need be emerging, but avant garde Moroccan creativity needs a champion.
This is the essence of our mission at IZZA; to mix creativity with receptive minds, to 'stir the pot' within this House of Friends.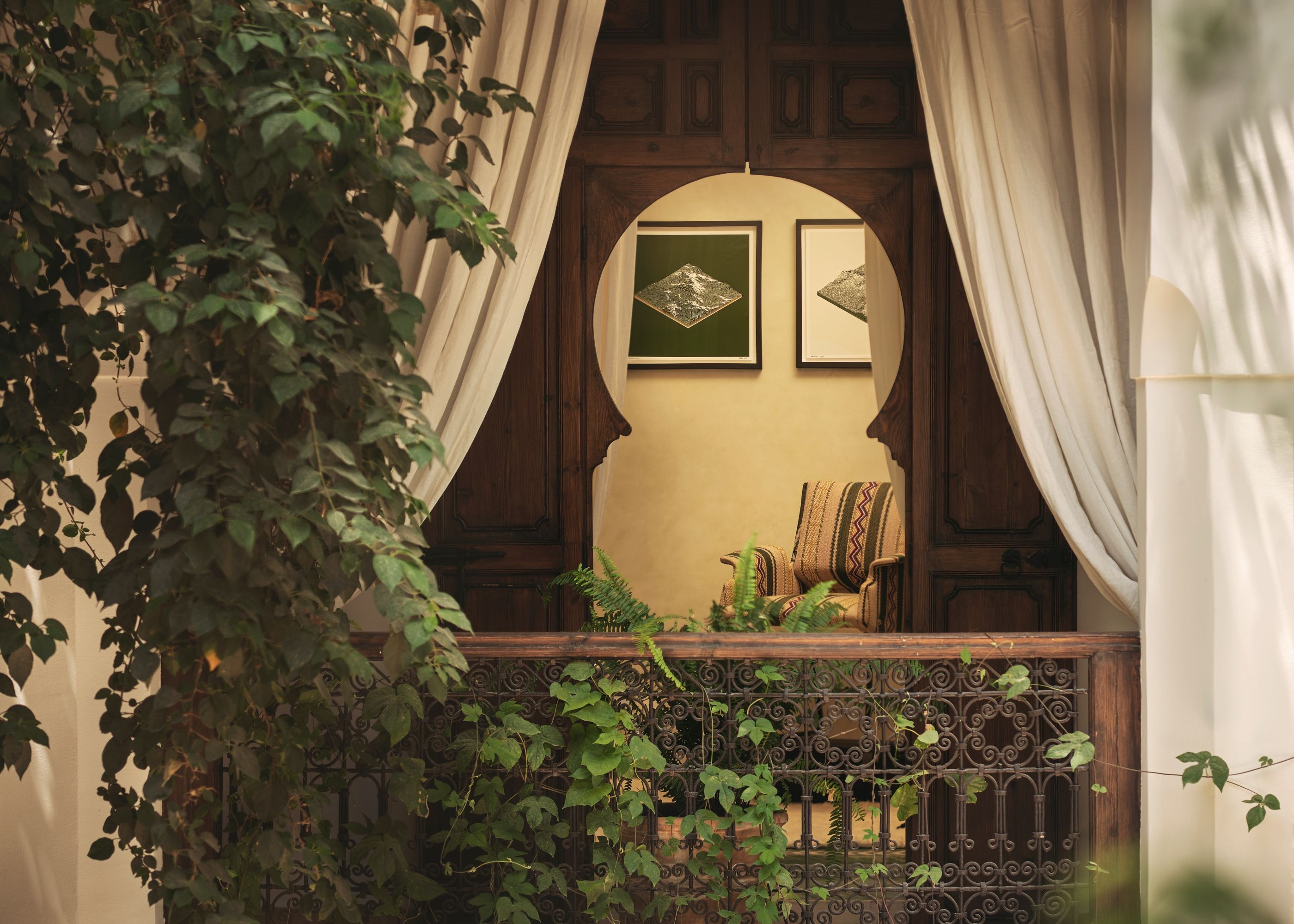 © Subscapes #399 | #70, Matt Deslauriers (2021)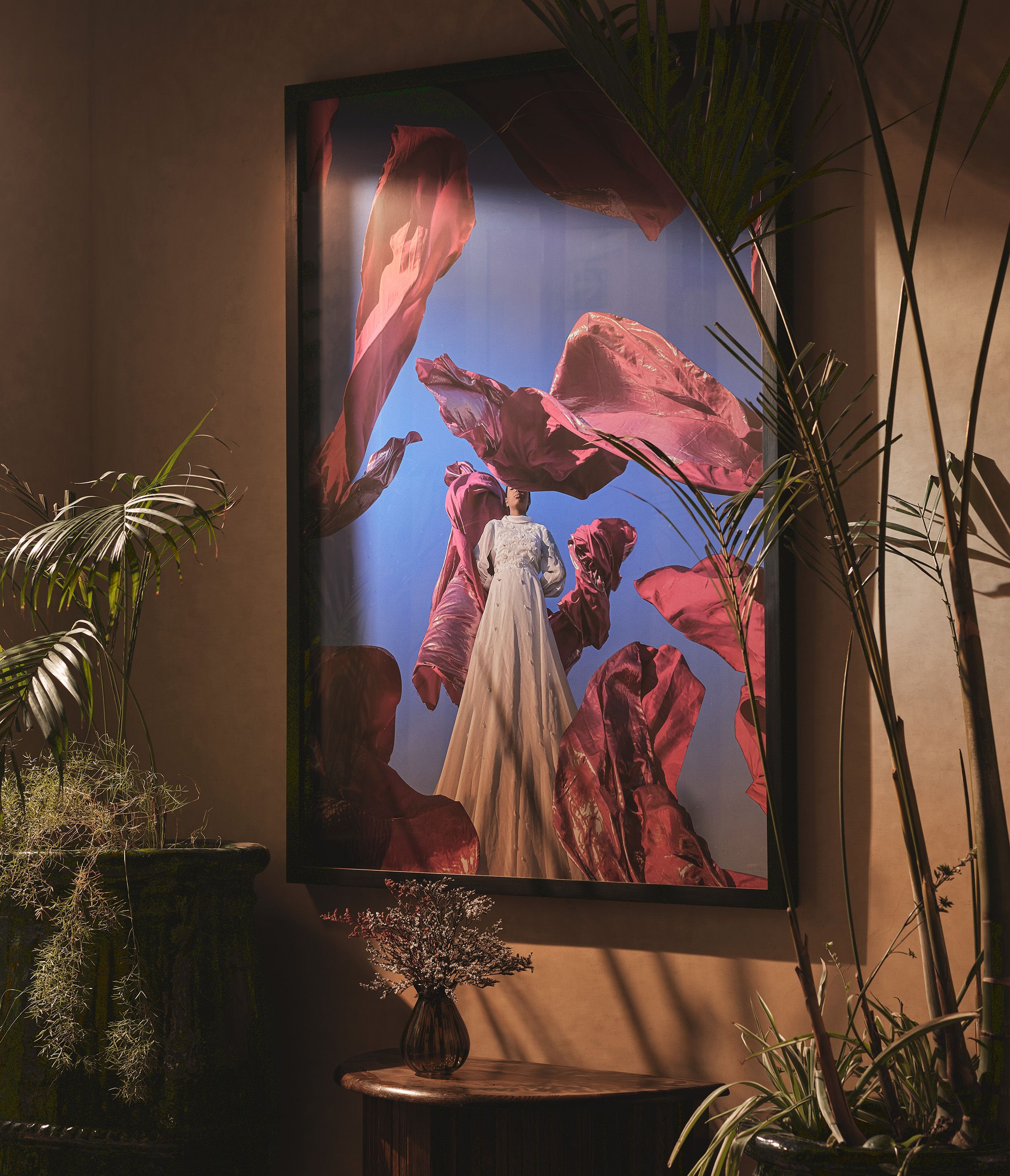 © Find Your Wings, Ismail Zaidy (2022)
© Fidenza #374, Tyler Hobbs (2021)
A global art tapestry.
Our collection features artworks from emerging and seasoned artists worldwide.
Notable pieces include large scale photographs from Leila Alaoui's renowned 'Les Marocains' series; contemporary art by Hassan Hajjaj, Khadija Jayi, and Mouhcine Rahaouian; Sebastião Salgado's 'Amazonia' series; motion portraits by Ethiopian prodigy Yatreda; A.I. creations by Refik Anadol, including a huge video installation on the terrace; and works from historic generative art collections like 'Fidenza' by Tyler Hobbs, 'Ringers' by Dmitri Cherniak, 'Meridians' by Matt DesLauriers, 'Anticyclones' by William Mapan, 'Autoglyphs' by LarvaLabs, and 'Memories of Qilin' by Emily Xie.
ON THE TERRACE
DIVE INTO THE 'HALLUCINATIONS' OF AI as it envisions Mars in Refik Anadol's data painting, derived from millions of Mars Reconnaissance Orbiter (MRO) telescope images. This mesmerising and unique artwork graces our terrace on a grand 2-meter screen.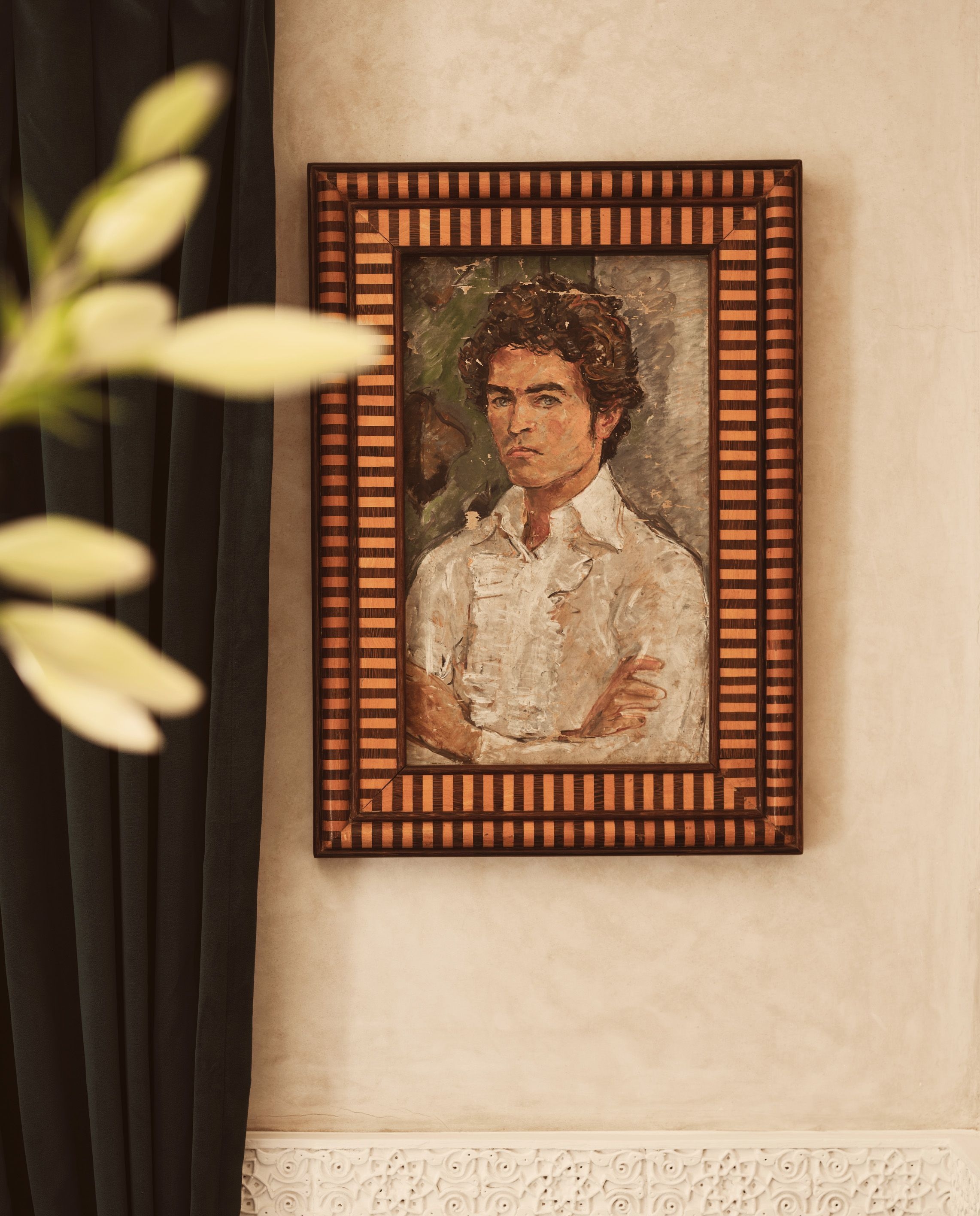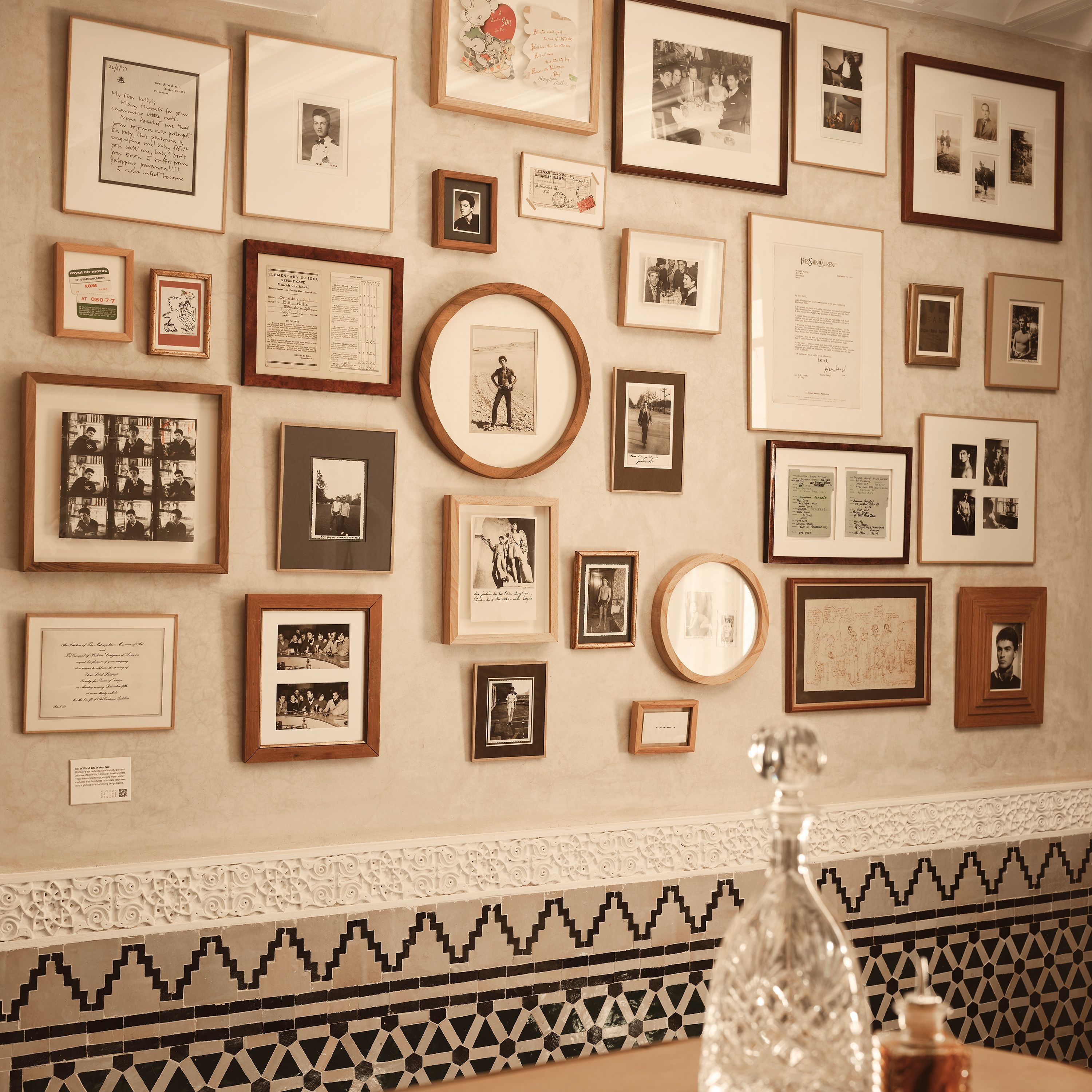 Inspired by Morocco's finest aesthete.
IZZA's design draws from the life and aesthetics of Bill Willis. His distinctive style and eclectic designs are evident throughout the hotel. Guests can marvel at intricate zellige details and a plethora of photographs and memorabilia showcasing his life among stars like Grace Jones, Mick Jagger, and Yves Saint Laurent. These precious items were sourced from his former home, Dar Noujoum, a property that IZZA's proprietors take pride in owning.
Documenting a Legacy.
IZZA proudly presents a documentary capturing the essence of Bill's life. Featuring interviews with personalities like Pierre Bergé, Marianne Faithfull, and Madison Cox, the film also provides glimpses of iconic locations like the private residence of Yves Saint Laurent, Zahia Palace, and Dar Noujoum itself.
The future holds exciting plans for Dar Noujoum, envisioned to become an artist's residence, nurturing and supporting talented artists from Morocco and beyond.